Ceremonial Handover of Water System Rehabilitation
A ceremonial handover of the water system rehabilitation, as part of Support to School Assistance under CFSI's Zamboanga Recovery Project, was held on 09 November 2017 at the Zamboanga Central School and SPED Centre. After the 2013 Zamboanga Crisis, the school hosted 2,000 displaced children from Sta. Barbara and ensured the continuity of their education, and housed over 100 families. There are currently 2,944 students — 365 of which are Sama Bajaus — who are enrolled in the school.
During his acceptance speech, Dr. Edsel Francisco, Principal IV, said "our school is beyond grateful for the assistance from CFSI. Our students  are now enjoying a better water system contributing to an improved delivery of education. Indeed, CFSI is God-sent."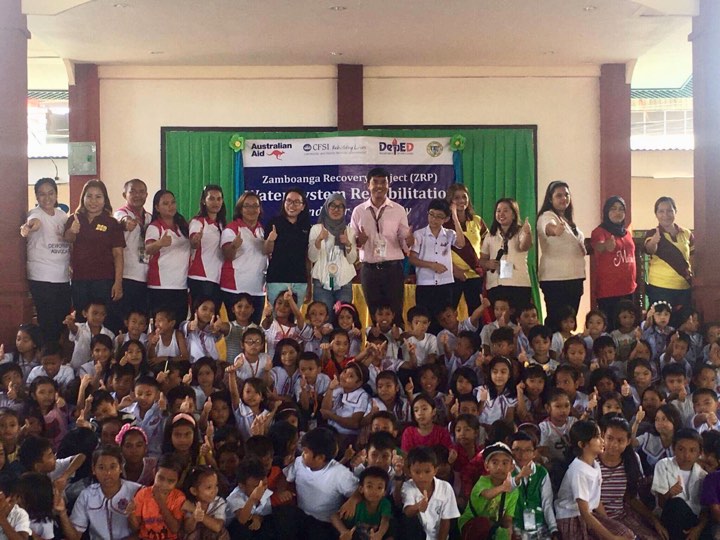 The Zamboanga Recovery Project is carried out in partnership with the Department of Foreign Affairs and Trade – Australia.