Stories from the Field: A Second Smile
23 May 2017 saw the beginning of the Marawi Crisis and displacement of its affected populations to various municipalities across the Philippines.
Upon arrival in different municipalities and evacuation centres, the Internally Displaced Persons (IDPs) could not help but feel profound stress due to the siege of their home — Marawi City — that led them to the leave behind all their belongings and move forward with only themselves and their family. Despite this, and the continuous worry about their livelihoods, the IDPs were thankful to the Local Government Unit (LGU) and Community and Family Services International (CFSI) for providing them with relief goods and Psychosocial First Aid (PFA), respectively. During our conduct of the PFA, some mothers became emotional as they recalled what happened during the siege. After this however, I noticed that some were able to laugh again and motivate themselves to accept the situation and rebuild their lives. Most of them found hope in the presence of their family, especially their children who still needed guidance.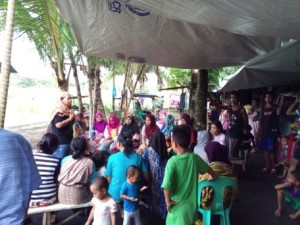 Children who were displaced also experienced stress, particularly noticeable in the presence of army personnel or aircrafts. Upon seeing this, we decided to conduct Psychosocial Support Sessions (PSS) in order to ease their worries and restore the joy of a child. Through their participation in PSS, children eventually learned to accept the situation, restore their energy and laughter, and reclaim their childhood. Their eagerness to learn and play, even without a Child Friendly Space tent, was inspiring; and their smile, irreplaceable.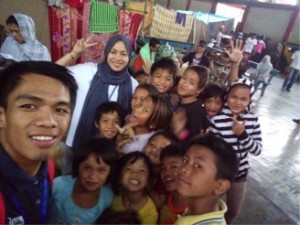 – Mohammad Helmey Didaagun