Staying Afloat
The return to their former livelihoods has always been one of the major milestones aspired by the internally displaced persons (IDPs) of the Zamboanga siege. For 21 IDP seaweed farmers, this aspiration became reality, as they were able to resume their seaweed planting activities thus taking a great leap towards the rebuilding of their lives.
"Agar-agar talaga ang kinabubuhay namin, noon pa bago mag-giyera (Seaweed planting has always been our main source of livelihood, even before the siege)," recalls Bensadar Talanghati, an IDP currently living in a transitory site in Barangay Taluksangay, Zamboanga City. "Pero nung nag-giyera na, lahat ng kabuhayan namin ay nawala. Hindi na kami nakabalik sa pagtatanim ng agar-agar kasi kahit may lugar, wala naman kaming capital para makapagsimula ulit. (But when the siege broke out, we lost all of our livelihood. We were not able to return to seaweed farming because even if we had a place, we didn't have enough capital to start over)."
Bensadar is only one of the several IDPs who are now part of the livelihood component of the Zamboanga Recovery Project (ZRP). He, together with 20 others from the Taluksangay transitory, submitted livelihood proposals on seaweed farming and later had the opportunity to meet with CFSI's Director for Philippine Programme, Vlad Hernandez on the 18 September 2015. The meeting allowed them to share their insights on how they want to go about or proceed with this livelihood venture.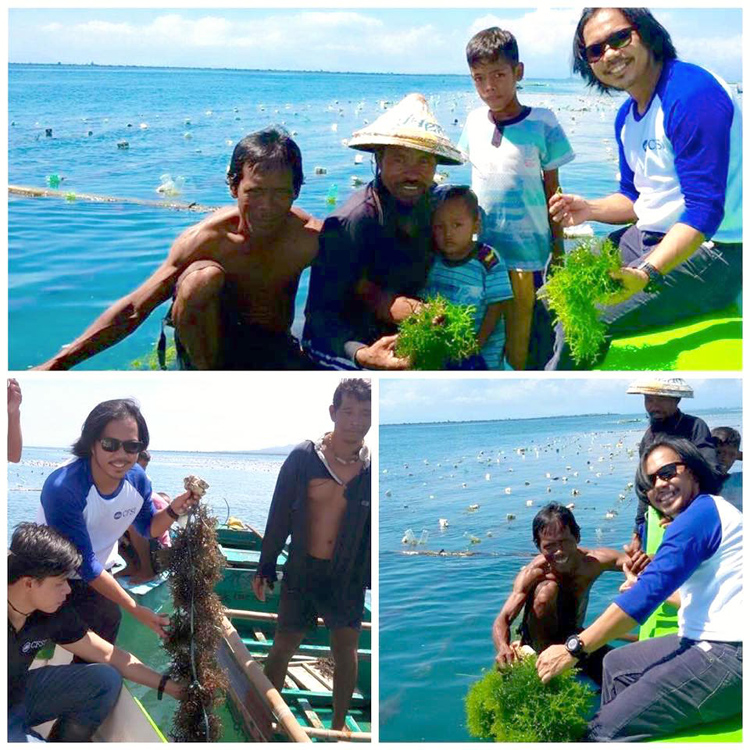 During his time with the IDP seaweed farmers, Vlad shared his thoughts with them on how seaweed farming can further be explored as a lucrative livelihood venture, especially if and when the farmers choose to group together and form an organization.
"It's amazing, they are interested to form an organization as seaweed farmers," says Vlad. "I reiterated that before grouping together, they should first find a purpose for the organization, as that's where the success of their livelihood will stem from."
The seaweed farmers also shared with Vlad other potential activities that can be used to supplement the earnings of seaweed planting. "It takes 3 months to complete a cycle of seaweed farming – from planting the seedlings to harvesting," Vlad continues. "It may be good that the farmers also look into producing seaweed seedlings, which they can use for the next cycle, or as a supplemental source of income, since they can sell these to other farmers in need."
As for Bensadar, who has been driving a pedicab to support his family's needs, the return to seaweed farming is more than just an opportunity; he sees it as a second choice in life. "Dito ako magpupundar, dahil ito ang nakagisnan kong kabuhayan (This [seaweed farming] is where I will persevere, since this is the kind of livelihood I grew up with)," he says. "Patuloy parin akong magpepedicab, pero itong pag-aagar-agar ang magiging pantustos sa kinabukasan ng pamilya ko (I will continue to drive a pedicab, but seaweed farming will always serve as the key to securing my family's future.)"
Seaweed farming is one among the many livelihood grants provided by CFSI under the ZRP. Other livelihood grants include farms, sari-sari stores, fishing boats, and pedicabs. Exactly last week, on 27 October 2015, CFSI had its ceremonial handover of the first batch of livelihood grants in Barangay Taluksangay.
– Fae Cheska Esperas